WE AIM TO BE YOUR TRUSTED PARTNER
Innovix Digital is a team of passionate digital and IT experts working together to help businesses in Myanmar grow, by offering them scalable and customized digital solutions. Our story goes back to 2013, when our Founder decided to fill a niche in Myanmar by providing comprehensive IT solutions to businesses. Back then, internet was still an expensive commodity and limited high speed connectivity was restricting businesses' access to digital services. Not to mention there weren't many companies in Myanmar who understood the value of a good digital presence. By building a strong team with like-minded people, whose passion and dedication is to improve the life and work of business owners in Myanmar and better connect them to their audience, they set up Innovix Solutions. Promoting digital transformation in Myanmar wasn't easy and they learned a lot from every step they made, but the joy of actually bringing these digital solutions to life was much bigger than they had expected. His deep understanding of the Myanmar business environment and the needs of the local business owners bore fruit and Innovix became a successful business.
As the scope of Innovix Solutions grew bigger, Innovix Digital was born in 2019 to cater specifically for the website, mobile and digital solutions offered to our Myanmar clients. While benefiting of the knowledge and systems set in place by our parent company, Innovix Digital represents a nimbler arm of the Innovix family, flexible to meet unique requirements and challenges, able to move quickly.
We are happy to be where we are here today and proud to have a strong core team behind us to support our growth in Myanmar and beyond. Join us in our journey towards the future!
OUR VALUES

Accountability
We take great pride in our work and full responsibility for the digital solutions we offer our clients. Everything we do, we do it with our full dedication.

Client-centricity
We are client-obsessed. Everything we do is customer-centered. We don't sell services - we offer solutions; we are problem-solvers. We help our clients, for the benefit of their own clients.

Innovation
Innovation is in our DNA. We promote innovation in every project. We never settle for the already known. We always try a new path.

Flexibility
We offer customised business solutions to our clients and we are flexible to meet their demands, offering them solutions that ready their business for the digital transformation.
OUR TEAM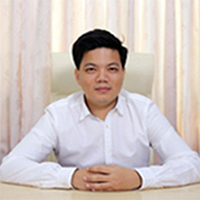 Thaw Zin Latt
Managing Director
Always moving forward, Thaw Zin Latt is the team motivator, encouraging everyone to be the best they can and to always strive for more. With over 15 years industry experience, his passion for digitalisation has only grown, being the right ingredient to leading Innovix Digital to success.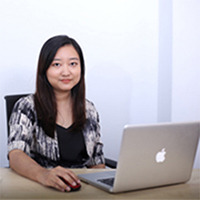 Nyein Thwe Khine
Marketing Director
A natural problem-solver, Nyein looks after many areas of our company from HR to marketing; her acute sense of organisation and careful attention to details mean that nothing gets past her. She is truly passionate about promoting Innovix Digital and about making a difference to our clients.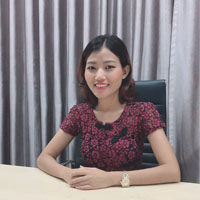 Hnin Htet Htet
Business Development Manager
Ambitious and driven by passion for her work, Hnin Htet Htet Aung's focus is growing the Innovix Digital business. She is not only great at bringing new business, but she's also an outstanding leader, motivating her team to always be ambitious and think big.
Hein Htet
Marketing Manager
Everyone who knows Hein Htet will tell you that he's really good with people and always reliable. Passionate about marketing, he wants to learn and apply his knowledge with every opportunity to promote our company. Hein Htet is a true brand ambassador for Innovix Digital.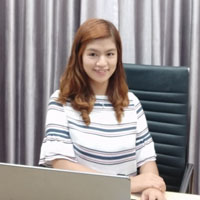 Myat Thazin Soe
Sale Executive
While still learning the ropes of selling services in a digital company, Myat Thazin Soe has proven to be a fast learner and an ambitious and trustworthy team player. Her colleagues can always count on her for support and for getting her work done properly.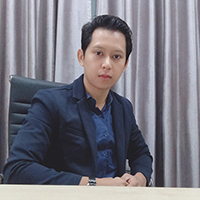 Kyaw Zaw Tun
Project Manager
The motto he leads his team by is "work hard, play hard" and that says a lot about his ambition to ensure every project his team handles is completed to perfection. His ambition is to see every client happy with his team's work.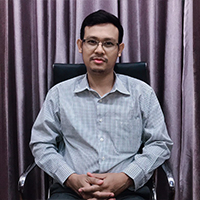 Kyaw Thet Khine Linn
Technical Lead
Truly passionate about coding, Kyaw Thet Khine Lin has an impressive experience in the development world. He's also committed to share his passion with other developers, through his teaching skills.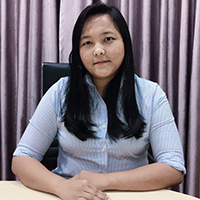 Bar Gay Wa Thi
Lead Backend Developer
If there's anyone who loves a good challenge in our office, that would have to be Bar Gay Wa Thi. She's never afraid of trying new things or finding a better way to solve that thorny problem. This helps her always improve her skills.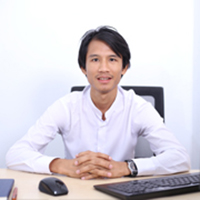 Chan Nyein Thu
Senior Developer
A true team player, he's one of the most reliable when it comes to helping his colleagues here at Innovix Digital, with coding or anything else.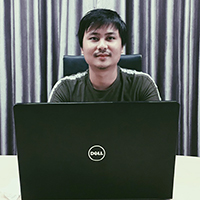 Kyaw Myo Aung
Senior Developer
Anyone who knows Kyaw Myo Aung would say he's one of the most resourceful persons in our office, self-sufficient and independent. He's a great team player. What else? Ah yes! He absolutely loves coding!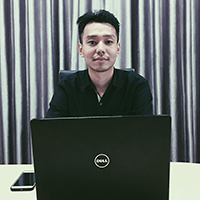 Aung Zin Phyo
Backend Developer
Always willing to learn new things, Aung Zin Phyo makes a point from never being content with what he already knows. Truly passionate for coding, he wants to learn everything there is, to ensure he's the very best at what he does!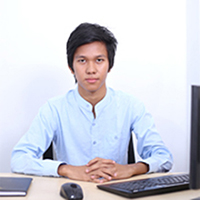 Kyaw Myo Htut
Lead Front End Developer
A passionate developer, Kyaw Myo Htut never backs off from helping his colleagues or giving them advice when needed. Hard-working and relentless in his learning, Kyaw MyoHtut wants to become one of the top developers in the country.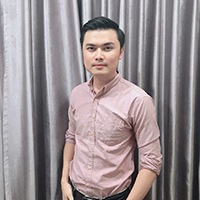 Sai Saing Linn
Senior Front End Developer
Forever curious and passionate learner, Sai Saing Lin is always trying to improve and ensure he always give the best he can. Way to go!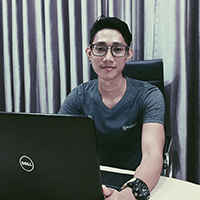 Kyaw Nyein Naing
Front End Developer
A dedicated team player, Thet Pai understands there's no performance without a strong team. And he never fails to remind his colleagues just how awesome they are together!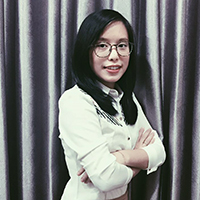 Mya Myint Mo
Junior Front End Developer
Relentless learner, Mya Myint Mo is always happy to learn new things, whether from her own research or from her colleagues. Her main strength? Her ambition to always improve herself.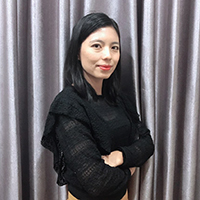 Win Win Ei
Designer / Front End Developer
Not being able to choose only one or the other, Win Win Ei has nurtured a passion for both graphic design and coding, using both sets of skills to support her team with awesome dedication.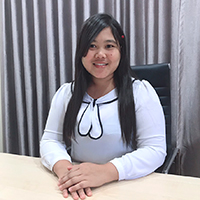 Shwe Sin Oo
Backend Developer
Extremely patient in her ways, Shwe Sin Oo isn't only a dedicated backend developer, but also one who understands that great work comes with greater patience and attention to detail. Keep calm and code.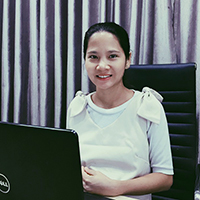 Zar Zar San
Lead Developer
Always there when her colleagues are in need, Zar Zar San is capable and systematic in her approach to coding. Proud of her work, she will always ensure her team can count on her support.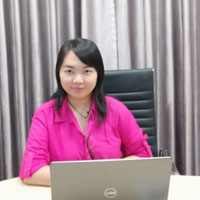 May Htet Khine
Sale Manager
Finding new leads and business opportunities? May HtetKhine is always motivated to go the extra mile and acquire new business. Very capable, and ambitious, she always wants to learn new things.